WHO WE
ARE
A Snuggly Mission
We are delighted that you want to support our mission by providing stuffed animals. All quantities, large and small are appreciated. However, there are a few guidelines that you need to consider:
#
1

.

Some organizations require that the animals be new with the tags attached – so new animals can be used anywhere (Kohl's and IKEA have very nice, inexpensive animals that are all-age appropriate and perfect for snuggling; after Easter sales are a great time to get a variety of animals at a great price)
#
2

.

Previously loved animals need to be "like-new" condition
#
3

.

Animals cannot include electronic components
#
4

.

Mid-sized animals are best as they can be easily handled and comforted by our little recipients
#
5

.

Over-sized animals cannot be sent to a new home – so please keep them in your loving care!
#
6

.

Have a few animals you want to contribute? Please send your animals to our mailing address:

Snuggle Care, Inc.
PMB #193
5200 Dallas Hwy, Suite 200
Powder Springs, GA. 30127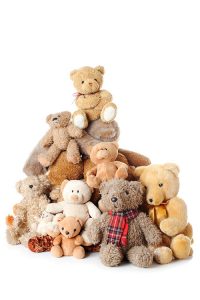 #
7

.

If you have LOTS of animals – or want to conduct a drive to collect LOTS more, please click on the "Get Started" button below. We can coordinate a pick up or drop off point for you.